One thing I have a lot of experience in, is what makes a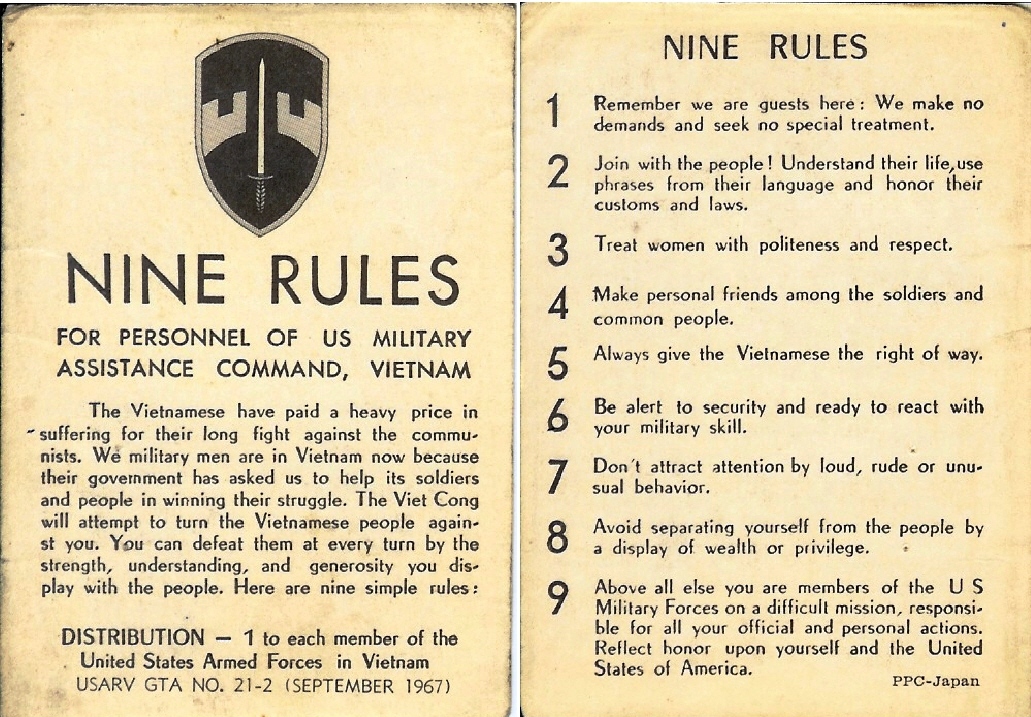 good (or bad) area/ town or city to open up a new cold start lettings agency in. Having helped open over 26 cold start lettings agencies in the last two and half years (doing over 40 hours research on each office) up and down the UK, I have come up with my own 'nine rules' that I apply when deciding whether a suburb/town/city is a good (or not) place to open up a cold start letting agency. I was also able to apply the rules to existing letting agencies, and the 'Nine Rules' were just as applicable to them. Therefore, existing letting agents will also be able to learn from the nine rules as a gauge on how viable/easy it is to grow their own lettings agencies.
I intend to commence a countdown of the nine rules over the
coming weeks and hope new and existing letting agents can learn from them. We will start with No.9 today and countdown to No.1 over the coming couple of weeks. The most important thing though is this. Rule No.1 is more important than rules No.2 to No.9 combined. What is rule No.1? ... well you will have to wait. What I would say is this though, even if Rules 2 to 9 combined are excellent, if you don't have Rule 1, then unless you have the bank balance of Russian Oligarch or a larger than life Sir Alan Sugar type, you will find it nigh impossible to break into that market.
Why are these rules so important? Well think about it. The rental market is growing incrementally each year by quite a small amount. Think I'm wrong ? Want to prove it for yourself?
The UK census said the percentage of rental properties in the UK grew from 10.6% in 2001 to 15.6% in 2011. Even in the larger
cities where that % was higher, all have grown at the same rate in the last 10 years. That growth, according to the HM Government Office for National Statistics , is that on average, 0.5% per year of any town or city's households have gone from private ownership to private rental, between the census years of 2001 and 2011. Sounds a lot, but do the numbers and you will see, it isn't..
So, how many households are there in your town? To save many hours of research, I found that as a rough guide, if you divide the population of your town by half, the number of households would be in that sort of ball park (often just under and never over). To find the population, just type in your town to Google and look on the Wikipedia page.
Lets use Milton Keynes as an example. Milton Keynes, according to Wiki, has over 229,000 population, which means it will have around 100,000 to 110,000 households. ( I did a quick check on the 2011 census and Milton Keynes has 98,584 households – so we are in the right sort of ball park). Now, how many rental properties, lets use the UK average of 15%, so it will be around 15,500 to 16,500.
Again, as a check, Milton Keynes has 15,930 rental properties in 2011 census – so again, we are in the right sort of ball park. Roll the clock back 10 years, and if Milton Keynes also adhered to the national average, there would have been roughly 10% of properties in the private rented sector, so around 10,000 properties.
So assuming we have 6,000 properties which have become rental properties in the last 10 years in Milton Keynes, that's only 600 new properties a year.. sounds a lot but there are 69 agents in Milton Keynes that do lettings according to Rightmove, which means if the new business was spread evenly, each agent would only get just over 8 new properties a year .. not many is it?
If you want to grow your lettings agency, either from a cold start or an existing business, in a nutshell, if there are only 8 new properties a year in the size of town of Milton Keynes, you are going to have to persuade EXISTING landlords of EXISTING rental properties with EXISTING letting agents to use your agency. You are going to have to entice the landlords from other agencies to YOU. How do you do that? Well I hope you have been reading my blog and if you really want to do this quickly and efficiently, you can always call me to discuss this in more detail. If you think the ideas I put on this blog are good, just wait for the stuff I am going to be rolling out in the coming months .
.
So, lets crack on with the show and start with Rule 9 ...
Rule 9 – size of the rental market.
You would think the bigger the rental market, the better the chance you will earn more money. YOU COULDN'T BE MORE WRONG. This is the biggest thing people fall foul of in lettings. Looking at a lot of data and the extensive research I undertook on every town in connection with the 25+ cold starts I was involved with (upwards of 40 hours a time), I find the best way to describe it is do you want to be a 'small fish in a big pond ?' .. or do you want to be a 'big fish in a small pond?'
The big pond has lots of food in it (landlords/rental properties) but has equally big fish (lots of other existing letting agents of all sizes from small, to medium to huge – and if you aren't careful – the big fish (big letting agents) will eat you— (the small fish) before you have time to get big yourself.
On the other side of the coin, start a lettings agency in a small town ( i.e. a small pond) and you won't have other big fish (other big agents trying to close you down) to eat you but small ponds don't have much food to eat in them to sustain you for long – so you might be the big agent in the small town, but if it has a population of 2500 and only 1100 households, you're not going to grow much beyond 100 properties on your books- and even then you would have 65% of the market .
It's a balancing act of choosing an area/town or city which is not too big and not too small (rental market wise).
The quickest way to find this out is to type into Rightmove the town you are you are considering and see how many rental properties there are to let and see what number appears. Quite interestingly, this number will only go up or down by around 10% either way over the year.
Then subtract the number of commercial properties there are (scroll down the Rightmove webpage and look on the left hand side column, just below 'Filter your Results', and where you can see Detached, Semi, Bunggies and then you will see the word Commercial - take a note of the number)
There are 150 commercial rental properties when I did this blog (yours will be roughly the same), so 677 subtract 150 = 527
Then multiple this figure by 25 (why 25, because there is always 4% of the rental market on the market at any one time and 4 divided by 100 is 25)

527 x 25 = 13,175 rental properties.
You say the 13,175 isn't the 15,900 figure? No, it isn't because only 80% to 85% of landlords use a letting agent .. factor that up and it comes up to right sort of number.
So instead of having to do that complicated sum every time, I have devised a very easy way to do Rule 9
Go to Rightmove and search for all the available rental properties in the town. (Just like a punter would search)

So, using Milton Keynes, that's 677.

Then, subtract the commercial properties

You now have a number, so in our case, 527
If that number is .....
50 and below – Very small. Take great care. I have seen it work well but be very careful. Small Pond
50 to 75 – just about big enough. Depends if Rule 1 is good
75 to 125 – now we are starting to look good
125 to 250 – decent size market. Wouldn't want to have a small marketing budget. Ideal for most people, especially people new to the market
250 to 500 – full size market. Will need a decent budget for marketing
500 to 650 – take care .. market getting very large (large pond) – Rule 1 has to be good. Large marketing budget required. think twice
650 upwards – should only be considered if you have a very large marketing budget and Rule 1 is very good, nigh exceptional
Rule 8 will follow towards the end of the week.